Roberta Corregia is an Italian documentary photographer, involved in long-term projects focused on identity and social issues.
Since 2014 she is working on a long-term project on West African youth identity.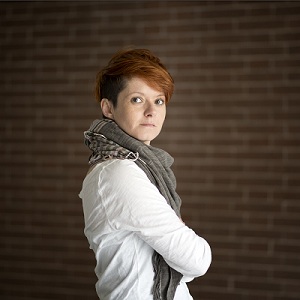 Being interested in photography from way back, only later, while already working in social housing, she started engaging more deeply in documentary photography.
She attended weeklong workshops with photographers like Davide Monteleone (at Rodchenko Artschool in Moscow) and Pietro Paolini and Rocco Rorandelli of TerraProject collective (at Fotodepartment, St. Petersburg) and also partecipated to workshops  in storytelling with Olivier Jobard and on "Photojournalism & NGO" with Alessandro Gandolfi of Parallelo Zero.
Her works have been exhibited in several group and solo exhibitions in Italy and in 2013 her project "Zvezdnaya – Starlight Station" took part in the group exhibition "On the block", curated by Egor Rogalev at New Holland Cultural Center, Saint Petersburg, Russia.
In 2016 she has been selected to take part in an artist residency at Waaw, in Saint Louis, Senegal.
Her pictures have been published in several international magazines (Landscape Stories, The Village, Witness Journal, Phocus on Hasselblad,etc.).
In 2017 she has been shortlisted for the Kolga Photo Awards (Tbilisi, Georgia).
When not travelling, she lives in Asti (Italy).
robertacorregia@gmail.com | +39 3293520542